The uCS®2.0 Platform enables efficient application of compressed sensing with a routine clinical workflow for 2D/3D/4D MR exams. The uCS®2.0 imaging technology pushes clinical boundaries of isotropic resolution and dynamic imaging speed.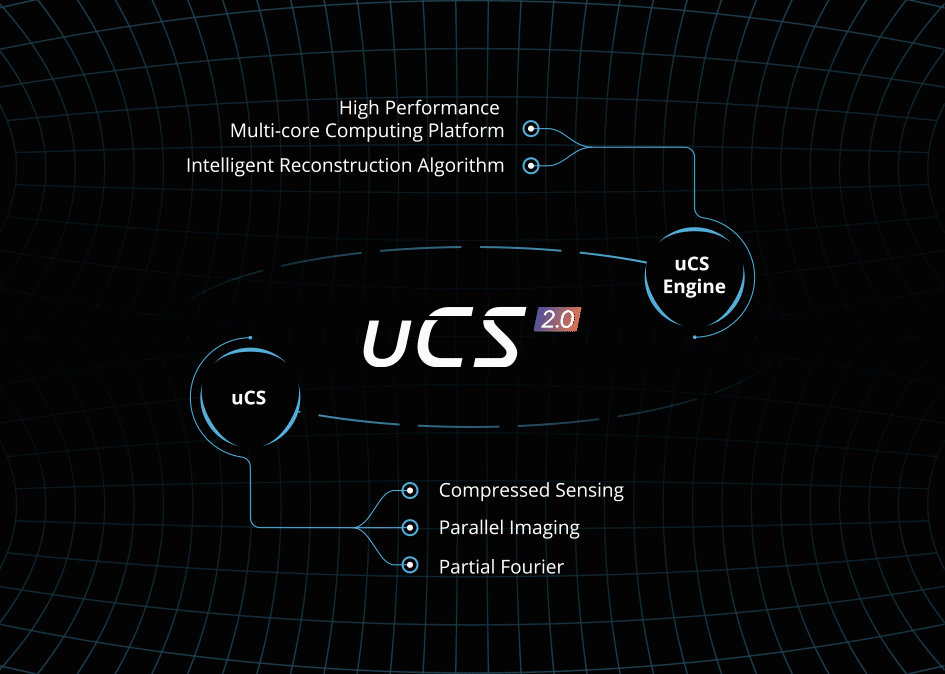 uCS®2.0 Imaging
Technology
The uCS®2.0 Imaging Technology combines the strength of conventional acceleration technologies and innovative compressed sensing, bringing shorter scan times and higher image resolution of MRI with a maximum acceleration factor of 16x and sub-millimeter isotropic spatial resolution.
uCS®2.0 Processing Engine
The uCS®2.0 Processing Engine is a high-performance computing hardware platform that includes memory, data network and a premier CPU. The intelligent reconstruction algorithm complements the outstanding computational power, resulting in ultra-fast reconstruction.