Delving further into the European market: For the first time, OMEGA installed in western Europe
Negrar – a unique location in Italy where, thanks to a partnership with FORA S.p.A., United Imaging Healthcare's first OMEGA uMR has been installed in Europe! It is one of the most advanced MRI systems in the world. The system delivers superb quality MR images after an extremely short examination conducted in a patient-friendly environment. In addition, it offers very intuitive technological support for the daily routine workflow.
The uMR OMEGA, a true star among United Imaging's products, has been installed at the IRCSS Sacro Cuore Don Calabria Hospital.
The IRCSS Sacro Cuore Don Calabria Hospital was founded in 1922 and is today one of the most important hospitals of excellence in northern Italy, serving patients from Veneto and other regions. The hospital provides medical, surgical, intensive care, pediatric and rehabilitation services and has 549 beds.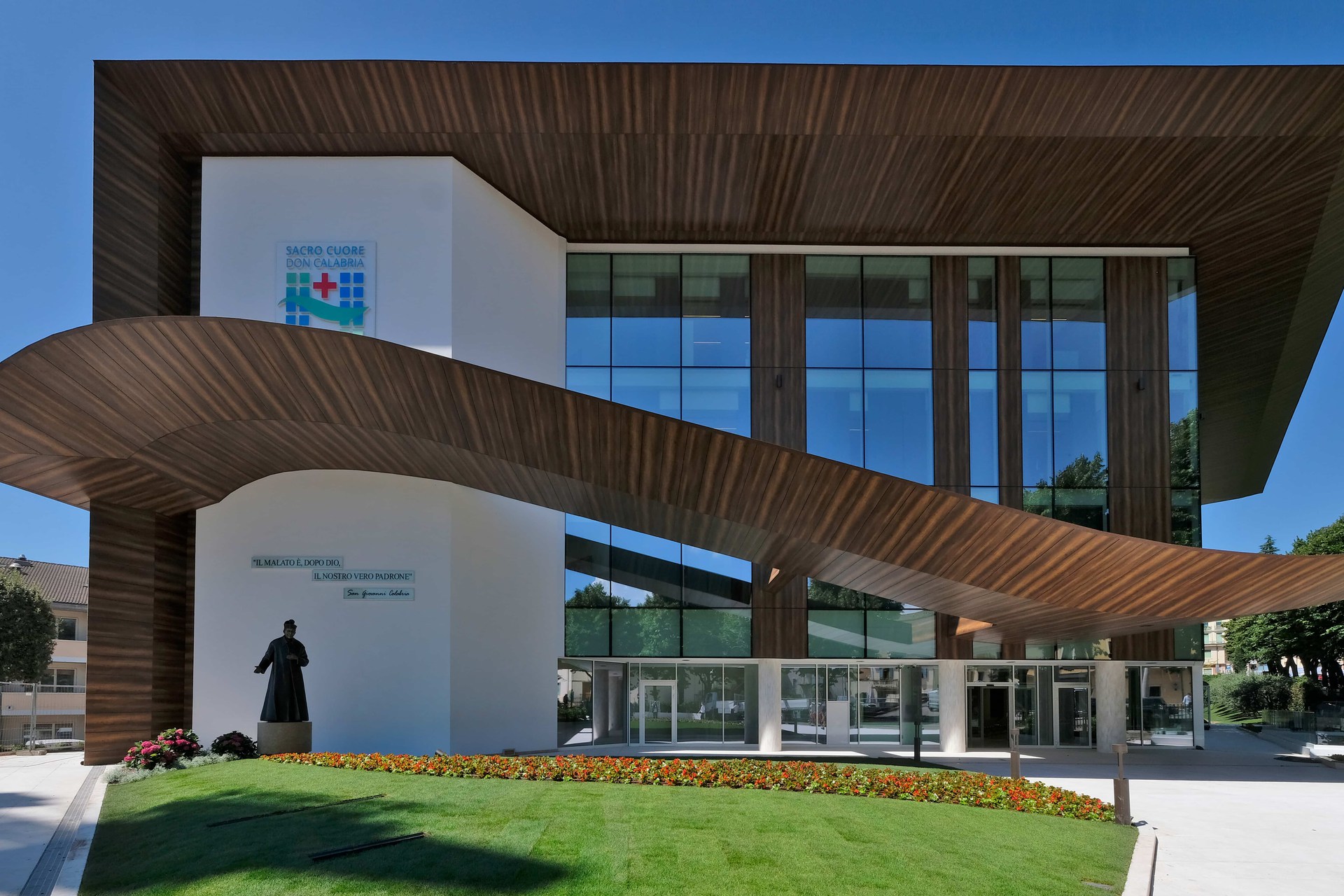 Hospital exterior photo
In addition, since 2018, the hospital has been recognized as a Scientific Research Centre (IRCCS in Italy) in the field of infectious and tropical diseases. Sacro Cuore Don Calabria is the Veneto region's medical reference center for tropical diseases, radiotherapy, nuclear medicine, obstetrics and gynaecology, orthopedics and ophthalmology. The hospital is also a cancer treatment center, and it has developed a global workflow to care for its patients from diagnosis to therapy.