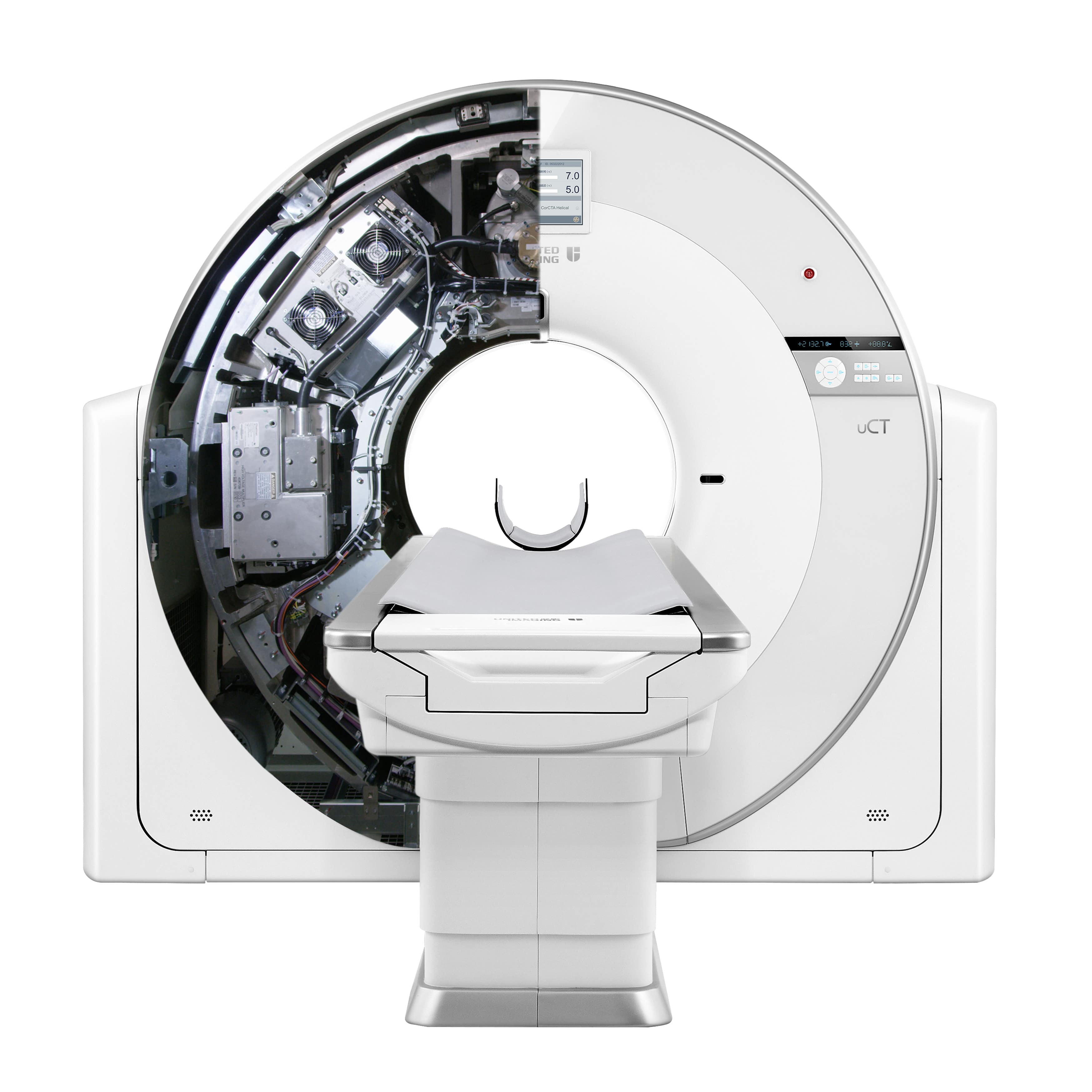 5.3MHU
5.3MHU heat-capacity tube enables high patient throughput.
50kW
50kW power generator enables uniterrupted power.
40 Row Z-Detector
With 22mm Z-axis coverage and 0.55mm slice thickness, the uCT 530 offers extraordinary spatial resolution and low contrast detectability.
70kV Scan Mode
The 70kV scan mode can increase signal-to-noise (SNR) which can be especially beneficial for pediatric patients, contrast imaging and CT Venography (CTV) imaging.