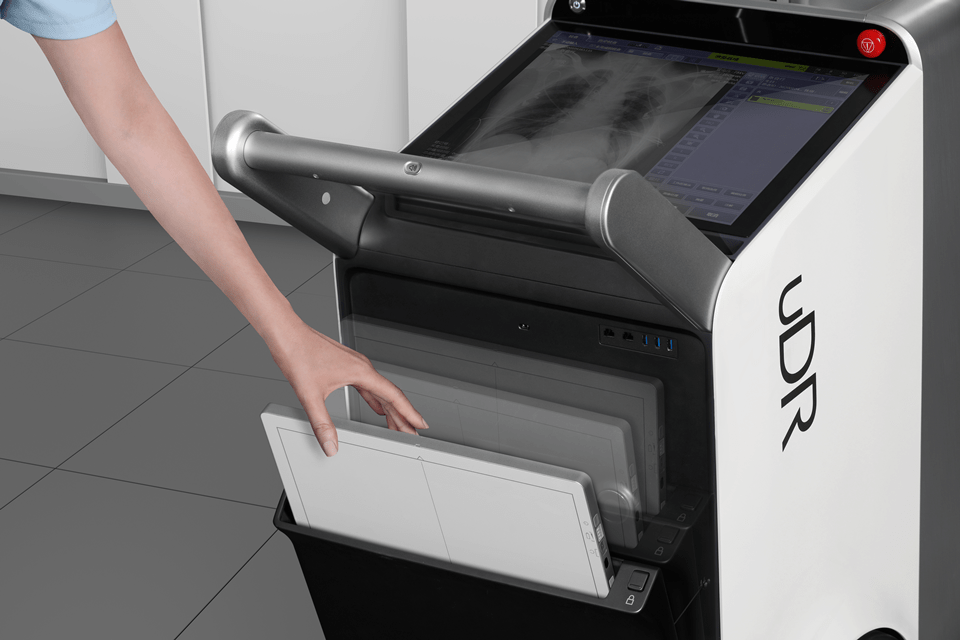 Lightweight Wireless Flat Panel Detector
The 125um detector provides clear visualization of microstructures and increases diagnostic confidence.

X-ray Tube and High Voltage Generator
The powerful HV generator and large capacity X-ray tube combination consistently supports high image quality under heavy usage.
Cutting-Edge Image Processing Technology
Advanced X-ray scatter control algorithm provides high image quality under low dose.